As well as occasional updates about my writing and books, this is about images, sounds, conversations, experiences and how they may imspire, or trigger an idea, or resolve a problem in our writing. They come from many sources: pictures, poetry, films, books, music, or just being out in the real world. For example, poetry and jazz can inspire rhythm in words and sentences. Films and images evoke atmosphere, narratives, characters. Novels, radio and newspapers (both online and offline) can spark interesting story lines. Music and lyrics create new colours and trigger memories. People – known, unknown, and imagined – contribute to characterisation.
So, check out my Pinterest Boards and discover some of the things I find a source of inspiration.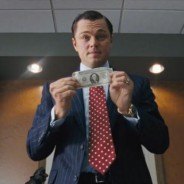 Like or not like the film, doesn't really cut the mustard. It's fascinating, appalling, obscene, decadent. Three hours of sex, drugs and rock'n roll, a savage critique of traders and their mentality. A study in alienation and pyschopathy, it's autobiographical. What makes such people tick? Money, power, possessions. By the end of the film I was glued to the seat, waiting for his downfall. I was pleased by the end result: he was well and truly screwed. A dog eat dog scenario but like Dracula such men rise again to continue...
read more