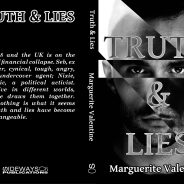 A sequel to Between the Shadow and the Soul, this is the story of Seb, a financier. From an affluent background, Seb is angry, young, cynical, and coming to the attention of a private security firm, he's recruited to infiltrate anti-capitalist groups. As part of his remit he befriends Nixie, an activist member of Grass Roots. Nixie knows nothing of his history or of his role as an undercover agent and tells him of Grass Roots' plans to sabotage Dunwich Nuclear Power Station by crashing the computer systems. Seb agrees to help, knowing...
read more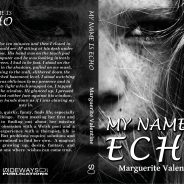 "I waited for ten minutes and then I closed in on him. I could see JF sitting at his desk under the window. His hand was on the touch pad of his computer and he was looking intently at the screen. I had to be fast. I stood on the pavement in the shadows, pulled on my mask, then keeping to the wall, slithered down the steps. I reached basement level. I stood watching him. He was oblivious to my presence and to the security light which snapped on. I tapped lightly on the window. He glanced up. I pressed my contorted rubber face against...
read more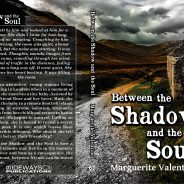 "She moved closer. She knelt down and looked into the crib so she could see him properly. She was so close she could feel his soft breath and hear the rhythm of his breathing. His breath was her breath. That's how close she was. As if they were joined and were one. He was adorable. Innocent, helpless, vulnerable, totally dependent, he had thick, dark hair, and he'd fallen asleep on his back." Flori is a successful, attractive young woman living and working in London when in the early hours of the morning, in a moment of madness,...
read more
Some non-fiction papers my Marguerite Valentine: 1994 'The Social Worker as Bad Object' Brit. Journal of Social Work. Vol.24 [Winner of Trainee Psychotherapist Award] 1996 'The Abuse of Power within the Analytic Setting' Brit. .Journal of Psychotherapy. Vol.13. 1996 'Wild Strawberries' A Film Review BJP. 1999 'Love in a Time of Hate: Liberation Psychology in Latin America' A Review. BJP. Vol.15 1999 "The Cash Nexus: or how the therapeutic fee is a form of communication'. BJP Vol.15....
read more